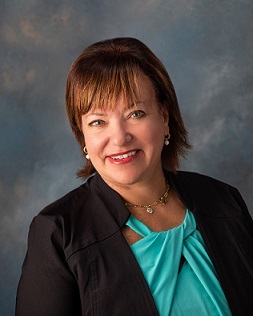 ABOUT JEAN A. CORDASCO CPA
Jean Cordasco started her CPA practice from her studio apartment in Moorestown, New Jersey. Now 24 years later she has established herself as a one-woman CPA firm with 2 offices and 5 employees. Jean's CPA practice offers accounting services, financial statements, business set-up; all tax services, Internal Revenue Service and State negotiation and QuickBooks Pro Advisors consulting, insurance and financial planning services. The practice currently has over 800 clients in a diverse array of different types of businesses, which include manufacturing, construction, distributors, medical/dental, retail, non-profit and professional services. The practice is driven by Jean's sincere motivation to help small businesses get started, manage finances effectively, succeed and thrive. Many of her business clients have achieved a certain level of growth and success through Jean's accounting services, tax services, consulting and coaching. Jean Cordasco is a risk-taker, hard-worker, accomplished and caring entrepreneur, mother and wife. She is the definition of a woman who has achieved success, makes a difference in her community and is a master juggler of work, family, and truly a role model for others.
COMMUNITY INVOLVEMENT
Currently involved as an active member of her local parish, St. Charles Borromeo.
Collingswood Rotary President 2013 TO 2014,
Active volunteer for Mainstage Center for the Arts 2013 to Present.
AWARDS AND MILESTONES
2015 Smart CEO's CPA & ESQ Finalist-June 10, 2015
Best of Biz – Bookkeeping Award 2011
"Woman on the Run" feature story, Courier Post: October 16, 2003
Rutgers Small Business Award: 1995-1996
Certified Public Accountant, New Jersey: 1991
Bachelor of Science in Accounting, Fairleigh Dickinson University, Madison Campus (Cum Laude): 1986
Mountain Lakes High School: 1982
ASSOCIATIONS
AICPA (American Institute of Certified Public Accountants)
NJSCPA (New Jersey Society Certified Public Accountants)
QuickBooks Pro Advisor
BNI (Business Networking International) for Marlton Regional Chapter: President 2012-2013
Rotary Club of Collingswood: Vice President Elect 2012-2013, President 2013-2014
MEET MY ASSOCIATE CPA

My name is Cyril J. Wade (CJ), and I am a CPA with over thirty-eight years of accounting experience and was self-employed for twenty-eight years in my own accounting firm located in southern New Jersey. My firm performed all phases of public accounting activities for a variety of individuals as well as small and large private companies.
In addition, I have enjoyed teaching for many years. I have been an adjunct accounting instructor at Rowan University, Cumberland County College, and Fairton Federal Correctional Facility. For fellow professionals, I have been a seminar instructor for the National Society of Tax Professionals (NSTP) and the Center for Professional Education, Inc. I have presented on topics such as personal taxes, income taxes regarding current laws and procedures, accounting principles regarding financial reporting for business and individuals, and various other advanced accounting concepts.
I am a 1975 magna cum laude graduate of Rowan University as well as a member of Phi Beta Kappa.